Racial and Immigration Justice
Rashida takes on institutional discrimination and the racist criminal legal system. She fights for our rights, no matter our backgrounds.
For years, Rashida Tlaib has been fighting alongside Black activists pushing for justice. And while in Congress, she's solidifying movement demands into policy change.
She's introduced bold bills that will reverse decades of discriminatory policies, help close the racial wealth gap, end mass incarceration, and address racist policing and surveillance.
Rashida understands that ending systemic racism is also about investing in Black and brown communities who've struggled from chronic disinvestment. She's been working alongside grassroots groups to build a true justice system—where everyone feels safe and has the opportunity to thrive.
Since racism is part of all of our institutions, Rashida is focused on addressing it in every policy—including bills to increase affordable housing, lift people out of poverty, bring about environmental justice, end the modern-day redlining of the auto insurance industry, and more.
As a child of immigrants, Rashida is also pushing for a more just and humane immigration process in our country. She has advocated to defund ICE and to hold the Department of Homeland Security (which includes ICE) accountable for its mistreatment and abuse of migrants.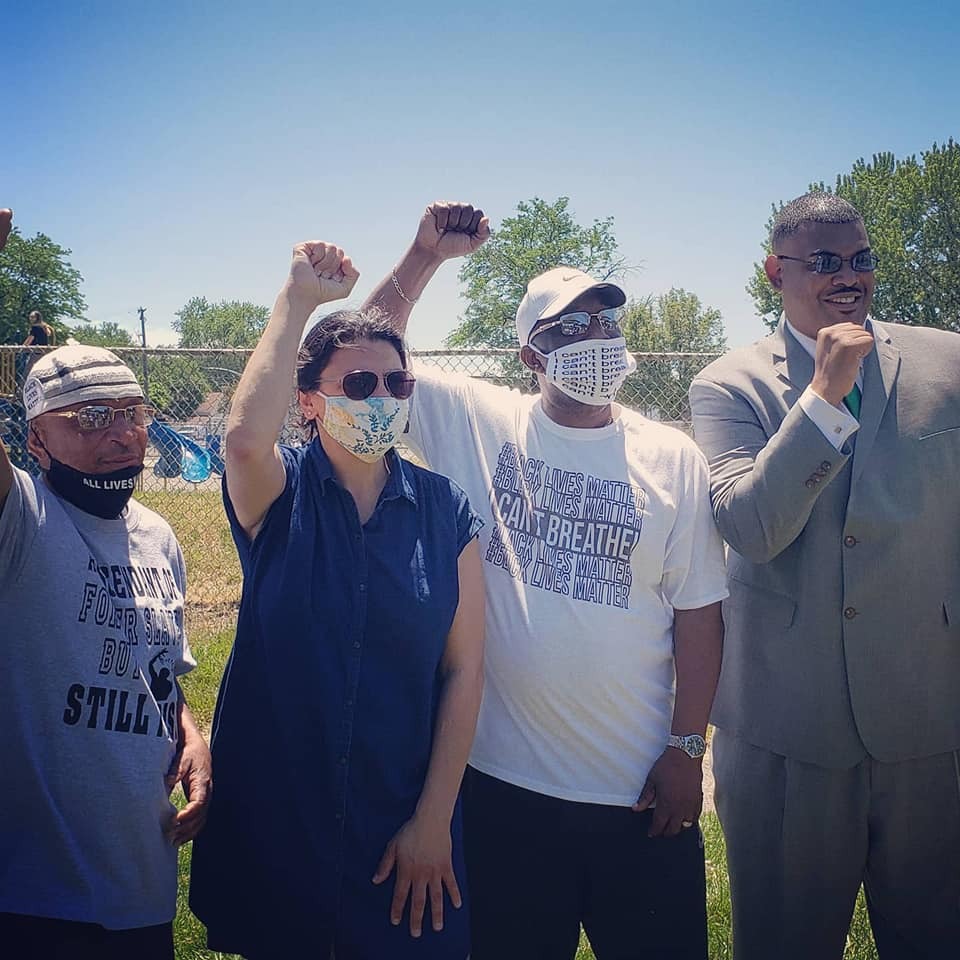 Some of Rashida's work in Congress to secure justice for all:
Passed an amendment which would reduce racial and socioeconomic segregation in our nation's schools.
Introduced the Justice for All Act, historic legislation that pushes back against decades of conservative court rulings to restore the original intent of our civil rights laws. It would combat intentional and unintentional discrimination against people based on race, color, religion, sex, disability, age, or national origin—and it would clarify the definition of "sex" to include sexual orientation, pregnancy, gender identity, sex stereotypes, or any sex-related traits.
Passed an amendment to defund the Trump administration's attempts to criminalize and collect DNA from immigrant detainees, including people as young as 14 years old in Detroit. 
Introduced two bills to address racist, unconstitutional facial recognition surveillance technology, which worsens false arrests and over-policing. She introduced a moratorium on federal funding for the development and use of the technology, as well as the No Biometric Barriers Act, inspired by tenants' rights activists, which would prohibit facial recognition technology from being used in federally assisted housing facilities.
Introduced the Dismantle Mass Incarceration for Public Health Act, which would require the release of many eligible incarcerated people during the pandemic and for a year afterward—because COVID-19 should not be a death sentence for anyone.
Introduced the Family Unity Act to protect immigrant families by ensuring due process in certain immigration removal proceedings. 
Called on the UN for independent investigations into the Department of Homeland Security's inhumane treatment of immigrants and refugees.
Raised over $95,000 for local Black-led, Indigenous-led, Latine-led, and undocumented-led groups, including raising over $28,000 to cover cash bail for Black mothers in Michigan.
Raised thousands of dollars for groups across the country, including to free imprisoned migrants and to support people facing ICE raids.
Visited immigrant detention centers near her district and along the southern border of the U.S., raising awareness of the horrific conditions there and the basic humanity of the people detained. 
Joined the Black Maternal Health Caucus in Congress and co-sponsored the Black Health Momnibus Act of 2021. Founded the Mamas' Caucus in Congress in partnership with Mothering Justice to center and advocate for mothers of color and their families. Mothers of color face unjust maternal and infant health disparities along with economic disparities, and are leaders in the fight for reproductive justice and policies such as affordable childcare and paid leave.
Secured amendments in the House-passed For the People Act to expand the right to vote.
Introduced the Automatic BOOST to Communities (ABC) Act to send $2,000 monthly payments on debit cards to every person in the United States during the pandemic—including undocumented immigrants, who've been left out of COVID relief.
Passed an amendment to defund the Department of Justice's "Operation Legend" and "Operation Relentless Pursuit," which used taxpayer dollars to send federal agents to cities across the country under Trump's administration.
Created local legislative working group with district residents focused on protecting civil rights and liberties, including addressing issues like police brutality and facial recognition surveillance.
Introduced the Charter Oversight and Accountability (COAT) Act to hold private charter school management companies accountable. The act requires these companies to report how they spend federally allocated dollars, thus holding them accountable to students and taxpayers.