Meet Rashida
Rashida is well known for her fearless advocacy, meaningful legislation, and direct services programs.
Rashida's background
Rashida has been breaking barriers her whole life. She grew up the eldest of 14 children in a working class family in southwest Detroit, the proud daughter of Palestinian immigrants. Rashida has made history as the first Muslim woman ever elected to the Michigan Legislature, one of the first two Muslim women in the U.S. Congress, and the first Palestinian-American woman to serve in Congress.
Throughout her time in office, she's focused on helping her constituents get through everyday challenges, while holding corporate polluters and billionaires accountable for taking advantage of the communities she represents. A bold, transformative leader and public servant, Rashida is fighting for families of all backgrounds, especially people who've been left out and marginalized.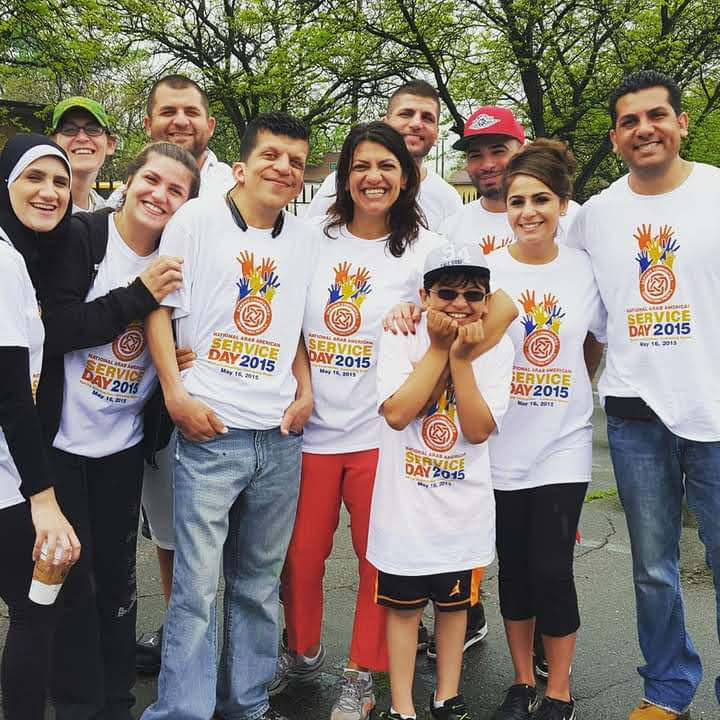 Rooted in community
Rashida is raising her children in her beloved hometown of Detroit, which has birthed powerful social movements. In her community, she was taught to speak truth to power, even if her voice shakes. As a long-time activist, Rashida partners with grassroots groups on the ground to help craft policy and make a difference in her constituents' lives today.
Rashida and her team created 4 Neighborhood Service Centers in the district, which help people with college debt, veterans' services, immigration issues, and Social Security benefits, as well as help fight for access to healthcare and housing issues. Rashida understands that supporting constituents through everyday issues is as important as getting a bill passed.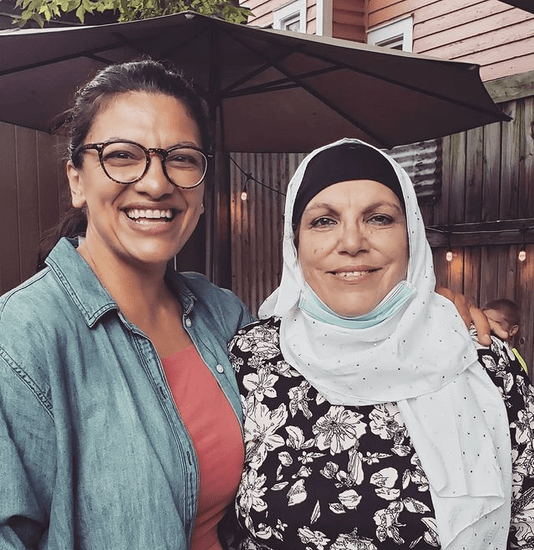 Guided by the belief that everyone—not just the wealthy and privileged—deserves access to opportunity and a better quality of life, Rashida Tlaib has dedicated her life to amplifying and addressing the concerns of everyday people in her district, across Michigan, and around the country.
Serving as State Representative
While serving in Lansing for 6 years as a Michigan State Representative, Rashida was instrumental in restoring and securing millions of dollars for free health clinics, lead abatement programs, Meals on Wheels delivery for seniors, before- and after-school programs, and bilingual education.
She authored laws to protect homeowners from fraudulent mortgage bankers, stop predatory tax preparers, and prevent scrap metal thieves from destroying our communities. And she successfully took on corporate polluters such as the Koch brothers and Marathon Oil, forcing them to remove toxic pollutants from Detroit's riverfront.
Much of Rashida's experience has also come from working in nonprofit organizations for over a decade.
In Congress
In 2018, Rashida ran for Congress to lift up the voices of people from her community and has been in the U.S. Congress for two terms. Immediately upon taking office in the U.S House of Representatives, Rashida created four Neighborhood Service Centers throughout the district, which have brought millions of dollars back to her district while providing critical services to thousands of her district's residents.
Rashida has helped raise over $360,000 for U.S.-based nonprofit organizations, including over $126,000 for local community-based organizations providing food and other essential resources to her district's residents. This includes raising over $21,000 to bail out Michigan mothers on Mothers' Day—people who were stuck in jail simply because they could not afford to pay cash bail.
Rashida is also beloved by district residents for fighting for clean water and clean air. For example, she helped create a fund totalling $1.1 billion to stop water shutoffs during the pandemic.

Her first bill passed and signed into law in Congress was the Payee Fraud Prevention Act, putting an end to fraudulent scams targeting vulnerable retirees and their pensions. Rashida has secured numerous amendments to bills that have been signed into law, and she has passed bold legislation in the House.
Rashida has always fought for what's right, even when it's unpopular. For example, she was one of the first members of Congress to take on President Trump and demand accountability for his lawless and unconstitutional actions. She led successful impeachment efforts against him, twice.
In Congress, she serves on the House Oversight Committee and is Vice-Chair of the Subcommittee on the Environment. She is also a member of the House Financial Services Committee and Natural Resources Committee. In 2020 she became a ranking member on the executive board of the Congressional Progressive Caucus.
Rashida will keep working tirelessly to improve the quality of life for our communities through policy and action. Her commitment to staying rooted in the community is what sets Rashida apart as a public servant who puts people first.
---
In December 2020, Rashida's family expanded when they adopted their dog, Tayta. She is full of love, a fan of the Michigan Wolverines, and excited about canvassing and community events where she gets to meet lots of people. You can expect her to be with her mom at upcoming campaign events in the district.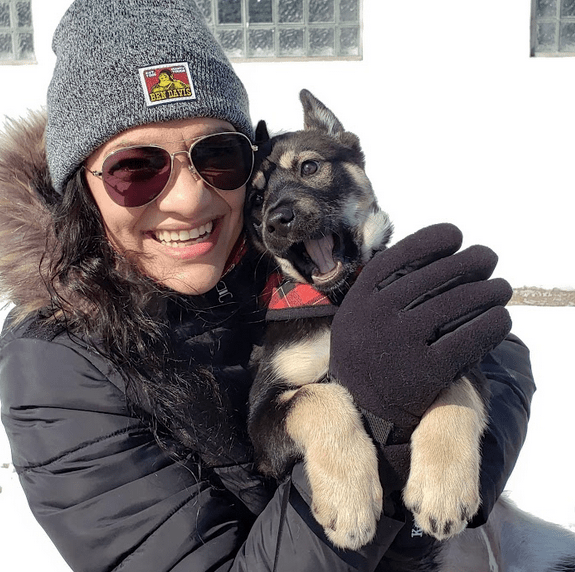 ---
One thing Rashida is most known for is that her door is always open to anyone who needs help. Please feel free to contact the campaign office at 313-694-3606 or at info@rashidaforcongress.com.