Justice for Patrick Lyoya
Back to News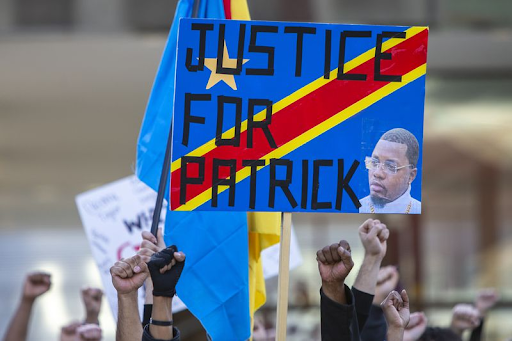 Patrick Lyoya came to the U.S. with his parents and siblings to seek safety, as refugees from war in the Democratic Republic of Congo.
His mother said, "I thought I had come to a safe land, safe place." They secured asylum here to escape violence.
But her son Patrick was murdered by a police officer this month in Grand Rapids, Michigan.
"What is so surprising," she said, is that the person who is "supposed to be protecting us is the one who shot my son. He's supposed to be the protector of my family."
Patrick, who was 26 years old and unarmed, was lying on the ground when a white police officer, kneeling on his back, shot him in the back of his head.
This brutal murder—which Patrick's father described as "execution style"—is outrageous. Patrick's community and the wider refugee community are reeling and grieving, heartbroken.
It's clear: There are systemic, deep, and harmful issues with policing in the United States.
Black immigrants and refugees face racist and anti-Black violence from police as well as immigration officers.
Nana Gyamfi, executive director of the Black Alliance for Just Immigration, explained: "The way that most Black migrants end up getting deported is through contact with the police. There is an awareness that this can happen and there is a lot of anxiety around any type of police contact."
The system is broken. We need true public safety that will keep communities safe.
We can't keep pretending that these are isolated incidents of police officers murdering Black people in the U.S. This is systemic racism at work.
This is why we're calling for changes in the way we fund and conceive of policing in this country.
Right now, the George Floyd Justice in Policing Act, which we passed in the House, is sitting in the Senate. And many of my colleagues in Congress are pushing to invest more and more into policing.
All while more Black folks are being killed by police.
Instead of investing in institutions that harm and kill people, we have to invest in communities, to nourish and protect people and enable everyone to thrive.
Everyone deserves to feel and be safe where they live.
The Lyoya family deserves more than our sympathy. They deserve legislative action and courage. They deserve justice.
And Black residents of our country deserve change.
As our state's Lieutenant Governor Garlin Gilchrist said, "Black people in Grand Rapids, in Michigan, and across the country are mentally, emotionally, and physically exhausted from generations of struggle."
Here in my hometown of Detroit, the police department has brutalized Black Lives Matter protesters—including knocking protesters to the ground, putting them in chokeholds, and plowing through a crowd with a police SUV. Then they tried to sue protesters with Detroit Will Breathe for simply exercising their First Amendment rights to protest.
Last week, Detroit Will Breathe went to Grand Rapids to join marchers and demand justice for Patrick.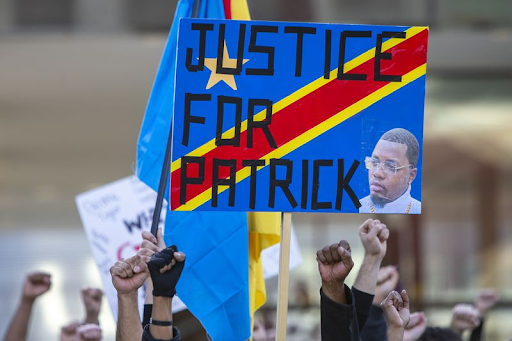 I promise I won't let up in the fight for true justice and safety for all of us.
That means calling out police abuses of power and changing the unjust status quo.
The billions of dollars spent on policing around the country would be better spent on addressing poverty, creating jobs in our communities, and funding public services like education.
After hundreds of years of oversight, reforms, commissions, and investigations into police brutality, police are still harming and killing people—disproportionately Black people—without much accountability.
Since 2014, the year of the Ferguson uprisings and the year Patrick Lyoya came to the U.S. with his family, police departments have spent many millions on trainings about implicit bias and de-escalation.
Where has that gotten us? Heartbreakingly, not far at all.
It's time for systemic change. It's time for a true justice system that values public safety and people's well-being.
Thank you for imagining better, and for staying in the fight.
In solidarity,
Rashida